WHO/ WHAT & HOW
The WHO & WHAT: ProspectToolboxLeads.com is powered by Dedicated Media Solutions, an industry renowned advertising and lead generation company, servicing the Network Marketing community for 12-years running! DMS is committed to your success and helping you build your business smarter and more efficiently. Now, we didn't put ProspectToolboxLeads.com together to replace or discourage you from working your warm-market but to help you compliment those efforts with lead generation and advertising solutions that will best fit your growth-goals.
The HOW: ProspectToolboxLeads.com has partnered with DMS to provide you the best BANG for YOUR BUCK! With the tools we have in place and products listed here on the site, we feel there's a huge opportunity here for our group to increase our daily activity. That is the #1 priority, to help you drive your business through more productive conversations and shots on goal every day! Whether you want to make $500, $1,000 or $5,000 more per month, we can find the right solutions to help meet your business-building goals long-term!
"Customize" Your Product Selection
We realize that NO lead or advertising solution is created equal - just like the people using them. For this reason we've created a product-customization and filtering tool.
Some people who use our products are simply trying to drive more traffic to their marketing website/presentation. However, in some cases you may not want to pay the price or value associated with a "Live" lead delivery or on the other hand, maybe you want your leads localized for prospecting in your back yard. Over the years, many customers have asked how to save money on their prospecting efforts (and we can understand that) and some, well, they say, how do I get leads like 'this' in my area - I don't care if it costs me a little more. Well, NOW we have the solution.
First, after reading or watching the highlights of the product, simply CHOOSE the product that best fits you & your business goals. Second, you will find yourself at the "CUSTOMIZATION" screen where you can then filter first by the 'Age' of the product (this will affect the value of your product) and last but not least.if there's availability, you can select whether or not you desire that lead to be "Geo-targeted" (what's this mean?). Geo-Targeting allows you to filter that lead product to specific zip codes in a desired location so you can localize your prospecting efforts. Then add to cart and complete your order - IT'S THAT SIMPLE!
---
X
Interviewed Leads
Every day, we have a team of expert sales reps calling thousands of prospects just to find the best of the best prospects. On average, our team makes 94 calls in order to generate just 1 Telephone Interviewed lead.
Our unique three step pre-qualifying process
The prospects click on an online ad for a home based business opportunity and submit their contact information.
We call the prospect and take them through an interview.
Once we complete the interview we confirm they will be awaiting a call from a highly recommended company.
The Interview
Here is what our team looks for in every lead.
Right person - We call back each person to verify that their information is correct and that they have the ability to make a purchasing decision.

Right time - Our expert team verifies that they are still interested and that now is the right time for them to start a home business.

Right product - Our representatives inform the prospect that a few companies will be calling them back about various home businesses and that they will take their call. (That's YOU!)
Budget - We know that most business can be started for a small startup cost, so we make sure they have at least $100 to invest right now if they find a business the like. If they don't, they are disqualified as a lead.
With each lead you get:
First Name
Last Name
Phone
Email
City
State
IP address
Date
Interviewers Name
Amount of Time To Invest
Desired Earnings Per Month
The availability of these leads are very limited!
Because of the strict pre-qualification process each prospect has gone through, the quantity is very limited. In order to protect the quality of this list we limit the number of times we sell each lead. We also always maintain program exclusivity (we never sell the same lead more than one time to any company or program). Reserve yours today! If we are sold out of leads for your program we will notify you immediately.
Leads are sold on a first come first serve basis. We will process your order within one business day of when you place your order.
Lead Type: Business Opportunity
Delivery: Immediately to within a few business days Lead Age:
Real-Time Location: USA only.
Replacements:
- Live Interviewed: Replacements on Bad Leads within 5 days.
- 7-21 Day Old Leads: include an additional 10% more leads with your order for FREE to account for any leads with faulty contact information.
Premium Leads
Never Run Out of Prospects Ever Again!
One of the most frustrating aspects for any network marketing professional is not having a steady flow of quality prospects daily.
Don't let that be you.
Every day, thousands of people inquire to learn more about making money from home.
Every prospect has taken the time to provide their personal information. We then instantly verify their information for quality and then deliver that information to our customers.
Open New Warm Markets All Over the Country.
When you start using our Premium Leads, you will have access to people like you that want to make money from home. As you sign up new distributors, you will open access to new warm markets all across the country.
Get your team involved and have hundreds and even thousands of prospects running through your organization each and every month!
How Are They Created?
Our Premium Leads are generated primarily through running ads on Google, Yahoo and Bing. With a great mix of both media buying and opt-in email lists, using our custom capture pages, the quality and value is unsurpassed.
Example Ad Pages:
---
IMPORTANT - Lead Types Available: They are Live Premium, Live Premium Redirect, Live Local- Premium Leads, 7-21 Day Old Premium or 7-21 Day Old Local - Premium Leads.
Choosing either Live or 7-21 Day Old Local lead types will allow you to focus your prospecting efforts in as little as 3 area codes and up to as many as 5 area codes. Local leads are great if you like face-to-face meetings, local business presentation events, creating local warm-markets and usually it leads to more answered telephone calls when dialing your prospects.

All other lead types are generated nationwide.
If you choose Live Redirect Leads, all leads will be redirected to your website or marketing presentation of choice.
---
Delivery Time: Delivery begins within 24 hours. Your order will be fulfilled based on your daily lead need selected, along with the supply and demand for Premium Leads.
Delivery Method: You will receive an instant e-mail notifications plus the lead is available in your 'Leads Control Panel' to view online or to download in a spreadsheet.
---
BONUS - Replacement Policy: Your order will include an additional 10% more leads for FREE to account for any leads with wrongfully entered contact information.
---
Fields Included:
First Name
Last Name
Phone
Email
IP
Date Stamp
---
*Conditions apply. See our Terms and Conditions at time of order.

Weight Loss Leads
Let's face the facts, sharing and selling your products is what fuels your paycheck the more product people buy from you, the BIGGER those checks get!
Our Weight Loss Leads are generated when individuals fill out the form requesting more information on losing 10-20 lbs right now. They've also indicated that they're ready for the challenges that come along with losing weight in today's world.
You will get all of the information below with each leads:
Date/Time Stamp & IP address
First Name
Last Name
Street, City, State and Zip
Phone Number
Email Address
Gender
DOB
These leads can automatically be sent into your marketing system to trigger your product lead autoresponder series if you have one. They very well could be also answering other weight loss offers out there, so timing is of the essence. Don't delay, call your leads back as soon as you can.
Because our Weight Loss Leads are in HIGH demand and extremely-competitively priced they may sell out. Orders are taken on a first come, first served basis. To keep the lead-value HIGH we are ONLY sharing the lead with one other network marketing company (never the same company twice).
If and when we sell out, we will post a "SOLD OUT" message so we don't take orders we cannot fill. Again, don't delay, if you want to lock in your leads, select your package and lock in AutoShip.
Your order will include an additional 10% more leads for FREE to account for any leads with faulty contact information.
TRAINING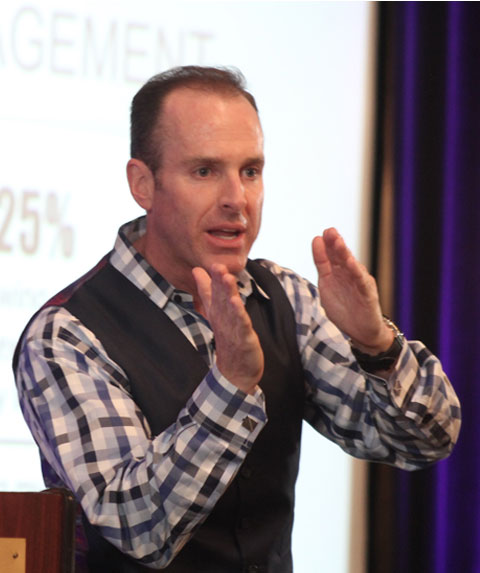 Over the last 12+ years we've realized one thing we can generate the best lead available in the market place but if you aren't confident in your approach, don't follow-up promptly and/or "KNOW" what to say and how to say it, most of the time, the potential of that prospect may never be discovered. Needless to say, many more prospects than you would imagine DO join a business, the fact is they just don't join YOURS.


With that said, we provide some of the most comprehensive training and development programs available for network marketers today! Our goal is simple. Never leave ONE - "lead" behind. The fact is, you can't sign-up what you can't "attract". Here's the honest truth. We've found that most people "repel" their leads, if and when, they call them.
Now, don't be discouraged, let me explain. Unfortunately, when some networkers get a prospect on the phone they feel they have to GET IT ALL IN - it's information OVERLOAD. Instead, we recommend you follow a simple "no puking on the prospect," rule of thumb no need to try to say TOO much. And this is where we come in!! We HELP you and your team find the right script and develop a simple message that will allow you to set MORE appointments - GUARANTEED!